Bay Shore grad publishes YA novel she wrote in high school
      Ask any teacher about alum Camryn Garrett and they will probably tell you she was constantly reading.
     "She was never, and I mean never, not holding a book," said Nell Kalter, English teacher, who had the 2019 graduate for two years in IB film.   
     A student who is an avid reader may not seem out of the ordinary – there's even a yearly avid reader award – but what sets Garrett apart is that she went from avidly reading a book to avidly writing a book – one she wrote while attending school.
     Garrett's first book, Full Disclosure, released in October 2019, began its life when she was just 16. Some of it, she says, was written by her during off periods in school.
     "I think all of the English teachers I had were really inspiring for me," said Garrett, who now attends NYU's Tisch School of the Arts. "A lot of them gave me the space and encouragement to be myself."
     A former Maroon Echo editor, Garrett was a youth writer for Time for Kids in middle school, a teen contributor to Huffington Post from 2014-2017, and one of Teen Vogue's "21 Under 21" as well as a Glamour "College Woman of the Year."
   "She's been writing since before I knew her and was passionate about it," said Kalter, who was actually with Garrett in her classroom when she received the call that Full Disclosure would be published. "It was clear she'd be a writer." 
   Full Disclosure, a BuzzFeed Best YA Book of the Year, tells the story of a young woman of color who receives an anonymous letter from someone at her new high school threatening to expose her HIV-positive status.  
   Garrett, whose second novel, Off the Record, will be released in May, took time off from her college schedule to speak with Maroon Echo reporter Hailey Darsoo about what it was like to be a high school student writing a full-length novel. 
MAROON ECHO: When did you start writing?
CAMRYN GARRETT: I remember watching The Adventures of Sharkboy and Lavagirl and coming home and writing a sequel in a composition notebook. I think I was about five or six when that happened, so I think I've always sort of been a writer. I didn't start writing "seriously" until I was thirteen and started learning about the different ways publishing works.
MAROON ECHO: Where did you get your inspiration when it came to writing?
GARRETT: It varies depending on the book. For this one, I was really interested in stories about adoption especially stories about Angelina Jolie adopting her kids. One of her kids was adopted from Ethiopia and they weren't sure if she had HIV or not and Angelina said she didn't care if she did. At the time, it didn't make much sense to me, because I thought having HIV meant you could die. I started reading adoption blogs written by parents who adopted kids with HIV and was really surprised to learn that it was really manageable. A lot of the parents were very religious, so they'd say things like, "My daughter won't have a problem until she gets in a relationship and is ready to have sex, and that won't happen until she's married." I figured a lot of teens wouldn't wait until they were married, and that's where my story initially came from.
MAROON ECHO: How did you come up with the characters for your book?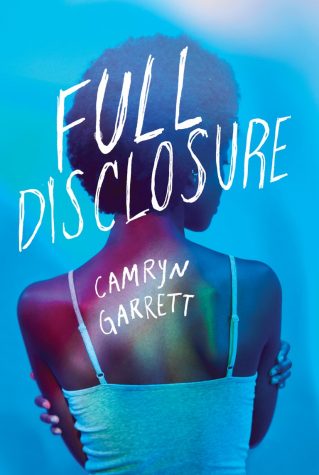 GARRETT: Characters are my favorite part of writing. Some of them, like the love interest, really didn't develop until I had revised a few times. But my main character, Simone, was always very clear to me, even if I didn't explicitly show that in the book. I always knew who she was, but sometimes my agent would ask questions about her and I'd answer them and she'd go, "Well, maybe we can show more of that!" Like I always knew Simone loved theater and musicals, but it wasn't a big  deal in earlier drafts of the novel, even though it is now.
MAROON ECHO: How did you manage to write your draft while you were a high school student? 
GARRETT: It was honestly a lot easier in high school than in college. I had a lot of free periods in high school where I did my homework. I also feel like I was really used to the schedule of being in school all day and figuring out how to do things around that.  Since we got out of school at 2 pm, that left so much time to write after school, especially if my homework was already done. I am not in class as long now, but there are a lot more things to juggle, especially since I'm in film school, so it can be harder to get as much writing done. But it was such a routine for me in high school that I really didn't think much about it.
MAROON ECHO: What is the process of having a book published?
GARRETT: It's really involved! I queried my agent in 2017; that means I wrote short letters pitching my book and sent out sample pages to about fifty agents (the first time I queried, in 2015, it was over a hundred. It can take a really long time to get an agent.) Then my agent and I revised for about five or six months. Then we went on submission, which means your agent sends the book out to different editors at publishing houses. This usually takes at least two months, so I was super surprised when my editor offered us a deal after a day. My agent and editor negotiated and we had to wait a week to give the other editors time to get back, but I went with the first editor, at Knopf Books for Young Readers. We started selling foreign rights to publishers in other countries while I waited to get edits from my editor. Then I think we edited for… a while. I honestly don't remember how long because I was starting my first year of college and everything is blurry. There was lots of editing, cover design, sending early copies to bloggers or trade magazines, and also just a lot of waiting. Then the book came out!
MAROON ECHO: What was one of the most surprising things you learned in creating your books?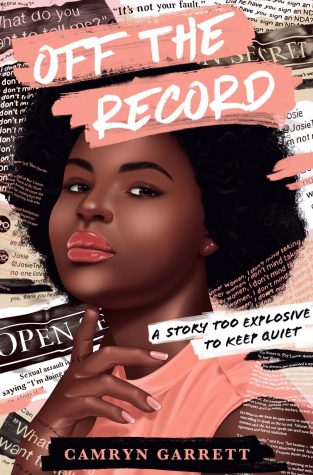 GARRETT: This is sort of building off of the previous answer, but I really was surprised at how many rounds of edits a book goes through. I worked on the book with my agent for about four or five months and then I worked on it with my editor for a while. We did two rounds of copy edits. I did more edits after sending [the book] to readers with HIV for accuracy. Then we went through with a pen and struck out anything I didn't agree with. It was so wild to me. I sat with the book for a long time; I wrote it when I was sixteen. It has been with me for years.
MAROON ECHO: Do you ever hear from your readers? If so, what do they say?
GARRETT: Some people have told me that they cried. I really wasn't expecting that. A few people have said it's their favorite book of the year, and that means a lot of me. The most important reaction was from a girl who has HIV. She told me she wished the book had been around when she was first diagnosed. That meant the world to me.        
MAROON ECHO: What advice would you give young writers? 
GARRETT: I would tell young writers not to worry about getting everything right on the first try. I used to be really hard on myself about my first drafts and compare them to books I bought from the store, without realizing just how many rounds of edits most books go through. I think it's really important to just get something down and come back to it with a more critical eye later.     
     Full Disclosure is available as a hardcover, paperback, and e-book. Off the Record will be released on May 18, 2021.