Young voters could make a difference in midterm election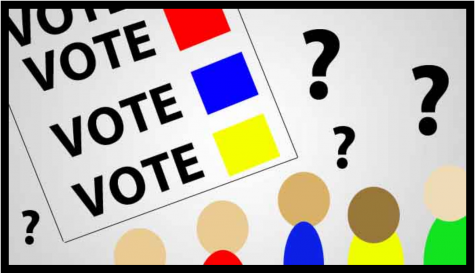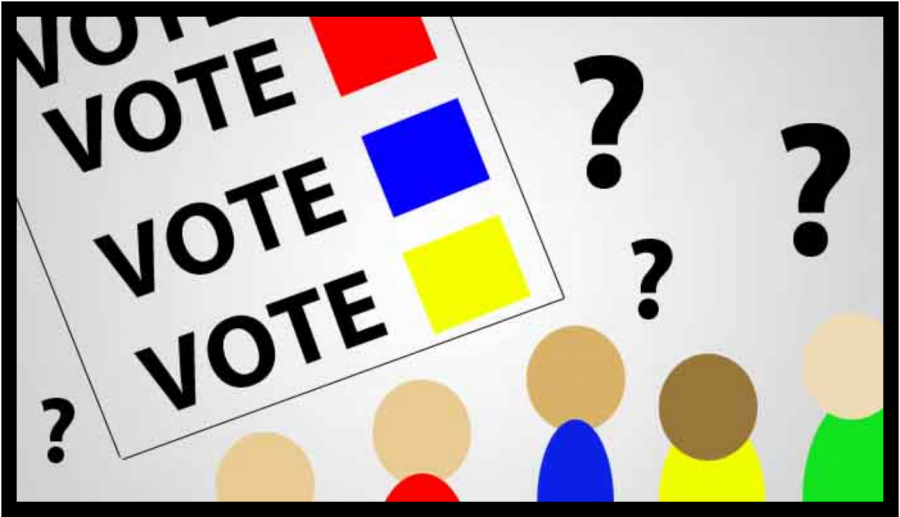 Maroon Echo art by Evanna Almonte
Those students who are 18 years old will be eligible to vote at the local, state and federal level for the first time on Tues., Nov. 6

.
By Chyna Frank and Juan Torres
  There's an old saying that youth should be seen and not heard, but it looks like young voters will be seen at polling places on Tues., Nov. 6 and heard through their ballots this midterm election.
  Greater numbers of youth voters have registered than in past years, according to The New York Times, which will have an impact on the election if they remain energized to vote.  Four out of 10 adults under 30 said they would "definitely vote" which would mean the highest voter turnout for young people in decades.
    "Teens are mostly motivated to vote because of our current political climate," said Ishmael Marquez, senior. "It isn't very friendly and mostly ignorant of other opinions, and teens like me want to change that."
    An estimated 23.7 million young voters participated in the 2016 elections, according to statistics provided by the US civics youth group Circle.  
    "As a young person I believe that my political views and beliefs are heavily important in the minds of politicians," said William Klimpel, senior. "If they can convince me to support them at 18, then they'll most likely have my support for many years to come as well."               
     The biggest challenge for candidates looking for more young voters at the polls this election will be convincing them to cast a ballot, according to Cosmopolitan. A Harvard University study predicts that only 30 percent of eligible young voters will head to the voting booth.
    "The thing that inspires me to vote is having my opinion influence the decisions of tomorrow," said Marquez, "I can't sit back and let all the important issues pass me by or else I will fail as an adult."
     Sixty-five percent of voters 18-to-29 years old said they were more fearful than hopeful about the future, according to the Harvard Institute of Politics. Immigration was the top concern, followed by jobs, government leadership, and health care.
    "Adults can help motivate teen voters by speaking to them about their personal beliefs and generating a true conversation," said Monica Cruz, parent of Felipe Vergara, senior. "Even if they end up disagreeing, the teen will realize what their own convictions may center around."
    Time magazine recently reported that more than 800,000 people registered to vote this year as part of National Voter Registration Day, which fell on Sept 25. The campaign aimed to register 300,000 people. MTV, with nearly 65 percent of its viewers between 18-34, launched its first-ever midterm election registration drive during the MTV Music Awards in August.
    "Teens have more events created for them to go out and participate," said Ciara Layne, senior. "Seeing the motivation may also have a huge impact on going out to vote."
    According to The Washington Post there is an increase in interest in this midterm election among millennials, up 16 points compared to 2014 and up 23 points over 2010.
    "I believe the motivation for teens or new voters is the current almost toxic political situation," said Cruz, "Both sides are too determined to hurt each other rather than do their best to work together as one unit and find a solution."
    Newly registered Florida voters between the ages of 18-29 increased by eight percentage points in the two and half months after the mass shooting at Marjory Stoneman Douglas High School in Parkland Fla., according to a study done by TargetSmart, a political and consumer data provider. Nationally, youth registration jumped two percent in the same period.
     "As parents, we can educate our children on the candidates and help our kids learn what they feel strongly about," said Keri DeGraff, resource room teacher. "We need to talk about issues that they feel are important and then support them by helping them find candidates to vote for that have the same beliefs that they do, even if that differs from what us as parents feel."
    As the boomer electorate decreases in size (those born between 1946 and 1964), experts suggest millennials will become the largest and most powerful group driving future elections in the U.S., according to Best College.
    "Students that are 18 should vote because I am sure everyone wants someone in office who will do right by us, and others as well,"  said Gerardo Garcia, senior. "We have the power to put someone we trust in office. We should choose wisely."